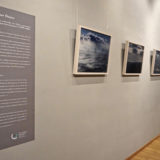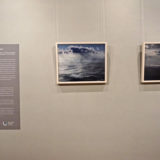 March 28th 2019 - Island of the Gods displayed for UNESCO at the Cultural Center of Arhanes, Heraklion, for promoting Asterousia Region.
This is where I took these pictures, in Thalori in the frame of Crete Photo Experience, the artist's residency I was invited in, organised by Maria Choulaki.
---
28 mars 2019 - L'île des Dieux a été exposée pour l'UNESCO au centre culturel d'Arhanes, Heraklion, pour promouvoir la région d'Asterousia.
J'ai été invité à Thalori, en Asterousia, où j'ai pris ces images, dans le cadre de la résidence d'artiste Crete Photo Experience, organisée par Maria Choulaki.