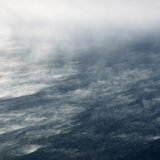 Island of the Gods
Νησί των θεών
Island of the Gods
Thalori, a village on the south coast of Crete at eight hundred meters above sea level, overlooking the Sea of Libya. As a guest artist, I was at one with the elements, and the "Gods".
I was trying to focus on the telluric and meteorological aspect. It's probably naïve, but I wanted to show how an archaic and grandiose landscape can be inhabited by the "Gods" who gave birth to our civilization.
---
L'île des Dieux
Thalori, un village sur la côte sud de la Crète à huit cent mètres d'altitude, surplombant la Mer de Libye. Invité en résidence d'artiste, j'eus le bonheur de m'y sentir connecté avec les éléments et avec les "Dieux".
J'essayais de me concentrer sur l'aspect tellurique et météorologique. Je voulais montrer, probablement est-ce naïf, comment un paysage archaïque et grandiose peut être habité par les "Dieux" qui ont donné naissance à notre civilisation.
---
Thanks to Maria Choulaki and to Markos Skordolakis