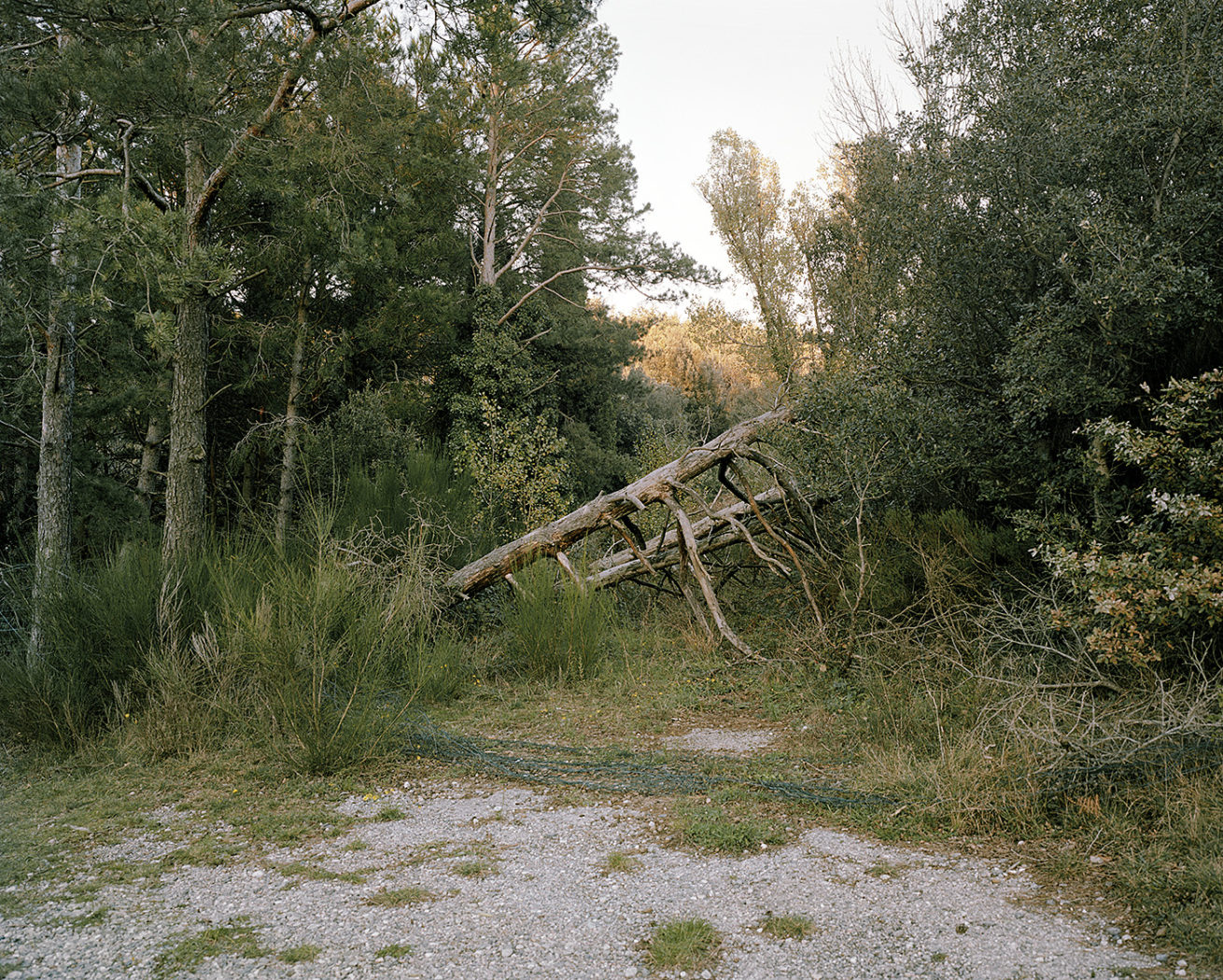 Border Line
Invited to an artist's residency at "Lumiere d'Encre" in Perpignan I decided to echo, the given theme, 'The Border', rather than to document it literally.
Fascinated by the Elsewhere as well as the astonishing proximity of the Banal and the Sublime, I use a large format camera. My photography is inspired by both the Duesseldorf School and the Romantic Painting.
For us European Citizens, the Borders are gone - and that's good - yet the waters of the Mediterranean remain a deadly obstacle for others. It is their shipwrecked ghosts that I invoke to present their courage and innocence. My praise and homage to them.
---
Invité en résidence d'artiste à Céret chez "Lumière d'Encre", je décidai d'aborder le thème proposé, "la frontière" de façon métaphorique, en l'évoquant plutôt qu'en le documentant.
Fasciné par l'ailleurs autant que par l'étonnante proximité du banal et du sublime, je photographie à la chambre. Ma pratique emprunte autant à l'école de Düsseldorf qu'à la peinture romantique.
Les frontières ont disparu pour nous citoyens européens - et c'est heureux - mais elles restent pour d'autres de mortels obstacles. J'ai tenté d'inviter les fantômes des naufragés, de ces malheureux qui ont perdu la vie en tentant de rejoindre notre civilisation. Que cette tentative d'évoquer leur courage ou leur inconscience soit ma façon de leur rendre hommage.
---
Thanks to Lumière d'Encre, Musée d'Art Moderne de Céret and to all my friends who helped me to realise this project.