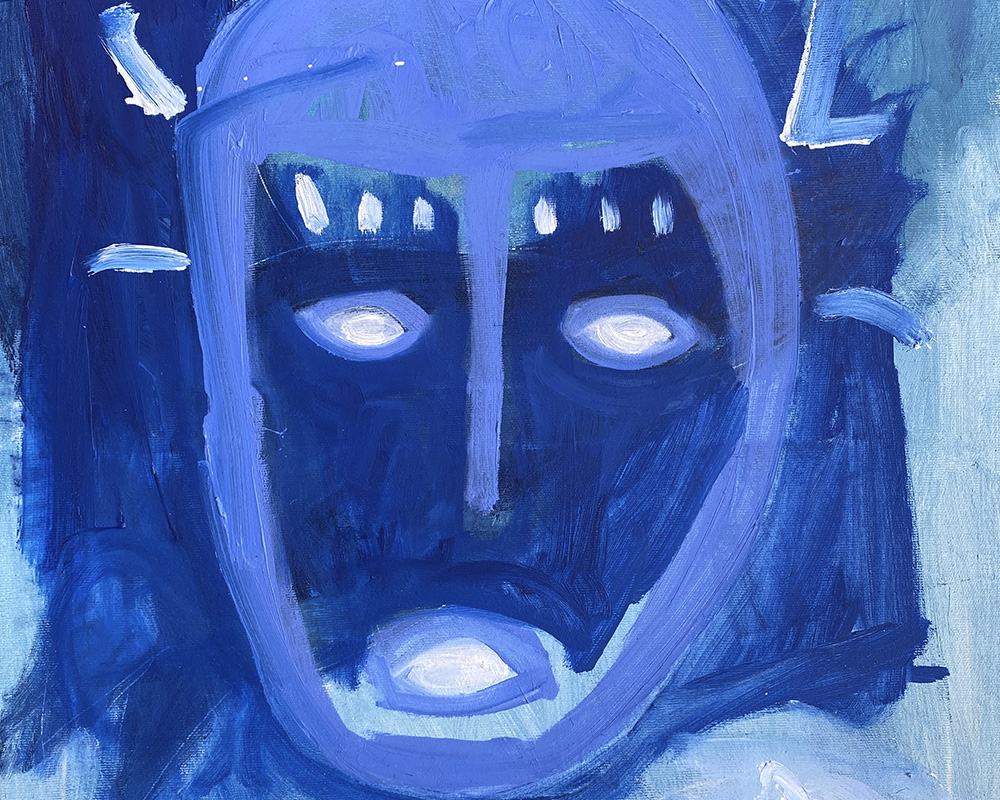 With Manu Frigerio, it seems to me that it is the force or the history of his gesture that draws us into a story that is both intimate and universal. Could it be a particular sensitivity for dance and a repetitive and precise gesture? I cannot say, however this gesture is alive, in the sense that it transmits to us without restriction what the artist explores.
If the masks, omnipresent in Manu Frigero's work, seem to haunt us, they absorb our fears. They gently accompany us towards what art questions about our history, our past but also our future. These masks come to life and conjure our relationship to the worlds and to death, they are silent because they know more than is apparent.
Perhaps this is a shaman?
A person dancing between canvases.
Urielle Hug | Ethnologue
---
Opening with Artist's Performance and Live Music
Friday October 13th from 6PM on
The Gallery will be open Friday to Sunday 2 to 8PM
The exhibition remains visible until Nov. 20th 2023 on appointment
---
galerie le lac gele (Frozen Lake Gallery)
27 rue du grand couvent - Arles
galerie@lelacgele.org - +33 6 33 05 99 20