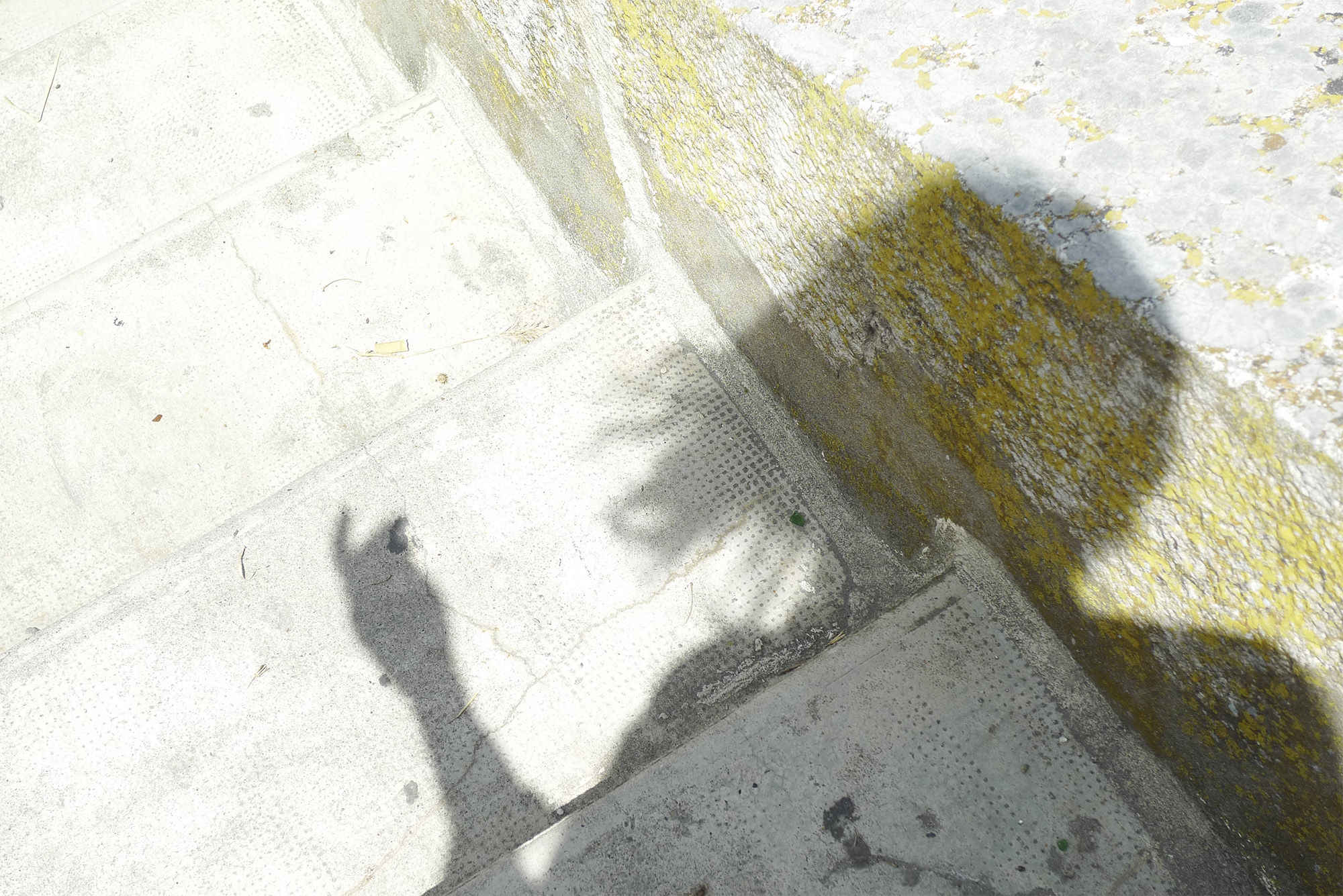 A Day with
This day with Richard Petit was very enriching. I wanted to take stock of my practice, I found much more ...
Showing pictures, part of me sort of, was difficult. Richard gave me demanding feedback, he helped me define a point and build a coherent project.
I saw him as a young beginner, stressed before the opening of the course. I met a person of empathy. Important quality, it seems to me, for who wants to transmit.
We were a small group, which reassured me, all with different backgrounds, but I am convinced that each of us left satisfied.
Small problem: one day is too short!
Nadia Merrad / nadiamerrad.com
---
Participating in the One day course with Richard Petit is a more than enriching experience.
It's going from shadow to light.
It's touching the subtle with your fingertips.
It is to confront your own images, therefore, your intimacy with his critique, precise but always benevolent.
It's gathering valuable advice.
It's to refine your creative gaze to make it even more meaningful.
It's sharing ...
Myriam Chastagnier / Festival Chambre 07 / September 2019
---
I did the One day with Richard Petit workshop as part of the second edition of the Chambre 07 festival.
A very interesting day, where each photographer could work on the different projects offered, but also see an illustrated lecture of History of Photography. A beautiful day combining shooting and a critical review. This has been a beautiful experience, a nice photographic journey with our cameras, professionally led by Richard.
Hubert Barre / Chambre 07
---
I participated in the One day course with Richard Petit, mid-September 2019, offered as part of the Festival Chambre 07 in Aubenas.
One full day, which has the immense advantage of combining theory and practice. His teaching starts with a practical exercise. We had two hours to build a series of photographs around two words (general notions) drawn by lot. Everything we then learned was enriched by our reflections we had while shooting.
His teaching skill and his art education (extended far beyond photography) made a very rich day. An ideal course for beginners, and for experienced amateur photographers.
Jean-Claude Liehn / jcliehn.com
---
The Photographic Project
---
With patience and pedagogy, Richard helped me define my intention and to better identify my approach to building a coherent whole. Criticising my images with an expert eye, he also taught me good editing methods, combining the technical aspect with a reflection on the History of Photography.
"Thank you Richard for enabling me, through your workshop, "the photographic project", to take a step back and reflect on a series that is particularly close to my heart!"
Magdéleine Ferru / justmagd.com
---
Large Format
---
In a bucolic setting, in the heart of the Pyrenees, in Espezel, Richard Petit teaches large format photography. Thanks to a smart mix of History of Art, optical theory, technical know how and shooting exercises, the practice of the view camera becomes a pleasure and an enchantment. The transition from the monorail to the 4x5" folding camera and vice versa allows trainees to decide which equipment best suits their practice. Richard's patience and generosity are the keys to the success of this exciting and very formative workshop.
Farid
---
"Thank you for your patience and your availability during the workshop, your advice was always precious.
The course was well constructed, between both time for technical stuff, and time for shooting, you always had an eye on us, which was very reassuring! I also loved the breath of air and creativity that you brought to us through the sessions on the History of Photography.
I also appreciated that for my project you made yourself accessible and adapted to my technical constraints, which gave a very good result, it encourages me to continue...!
As for the place, it was magic, I wanted to stay longer in the Pyrenees! Thank you for everything !"
Jeanne Delecluse / jeannedelecluse.com
---
The workshop in Espezel that Richard offered is a time machine. Established on the Pyrenean plateaux it offers us a complete programme combining photographic theory, technique, History of Art and taking photographs. These different contents fed on each other to give us a diverse and playful panel of large format photography.
The whole experience is aligned with one goal: to nurture individual inspiration.
Christophe Siutat / christophe-siutat.com
---
I was looking for a workshop to review the basics of photography ... to deal with a fully mechanical camera appeared to me as the best method to achieve it, and reduce the fear of being overwhelmed.
... Everything was taken one step at a time, from assembling the camera ... to framing the shot ... to releasing the shutter. Each photo was a unique experience of light.
The educational qualities of Richard Petit's teaching, associated with his great generosity do the rest - on the vast plateau of the country of Sault, suspended between the mountains. Thank you for this magical time!
Séverine Haberer
---
This course in the Pyrenees was a discovery while being a trip back in time! Richard's teaching, in the theoretical and historical aspects of photography, as well as the practical work, adapts well to the level and needs of each student.
The atmosphere of the group and the magical place chosen by Richard have made this workshop a moment of joy and sharing, not to mention photography, the main subject of every moment, and every conversation: many thanks to you and to all the participants!
Agnès Legros / agnesl.fr
---
To do a 'Large Format' workshop may sound impressive, even an elitist approach to photography. But Richard Petit has made this exercise easily accessible, even for people who have not used film before. He demystifies the camera and makes it clearly accessible, all with good mood: it was an excellent workshop where Richard deploys all his energy to accompany us. Thank you Richard!
Patrice Clément / patriceclement.fr
---
The large format photography workshop with Richard Petit was wonderful. In addition to the theoretical explanations, we had the opportunity to discover two different large format camera types and to train with them in an incomparable setting. We also practiced the development of film. Finally, we could scan them to have, in addition, a digital copy of our work.
El curso práctico de fotografía gran formato con Richard Petit fue maravilloso. Además de las clases teóricas, tuvimos la oportunidad de conocer de cerca 2 cámaras de gran formato distintas y practicar con ellas en un escenario inmejorable. También practicamos el revelado de los negativos. Finalmente, pudimos escanearlos para tener, además, una copia digital de nuestro trabajo.
Pascual Artigas-Conesa
---
Not having worked with classical techniques, I wondered about the ability to work with a 5x4" camera with only a few days of training. I was skeptical. Richard's teaching proved the opposite and pushed me into a world I wanted to discover. Alternating theory, practice, group work or solo, each moment was intense. To use several cameras was also a great opportunity. To complete it all, the group atmosphere was conductive to an unforgettable stay in a unique place, Espezel, which offers each photographer the opportunity to make unique shots.
Benjamin Le Brun / benjaminlebrun.com