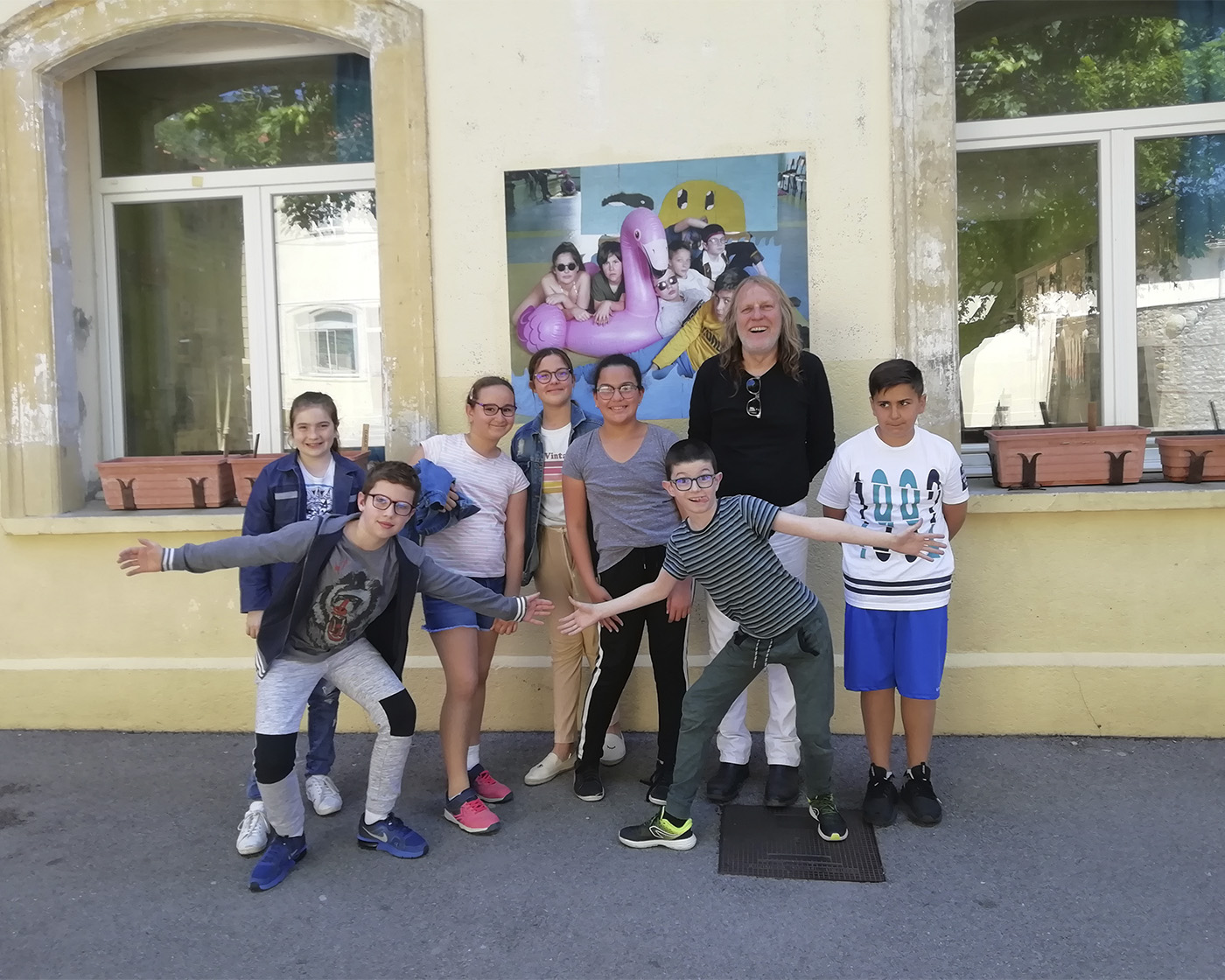 As part of the artist's residency at the Lumiere d'Encre Gallery, I had the honour of leading two school workshops in Port-Vendres, one at Louis Pasteur primary school and the other at College de la Côte Vermeille secondary school.
EDUCATIONAL CONCEPT
Children, like the general audience a few years ago, do not necessarily associate photographs with works of art. It seems to them that art is painting and that painting is art. Because photography, by the fact that it is a mechanical reproduction of reality, would be objective and transparent by nature.
These two beliefs will be questioned by practice and not by philosophical inquiry. Children will see for themselves that one "makes" a photographic image just as much as one "takes" it. They will thus discover that photography stems from a project, that is to say from an intention.